Course details
December Limited Bonenkai ★ 【Inaniya Udon and Hinnai Chicken Fun Course】 All 11 items 2h with all you can drink 8000 yen (tax included)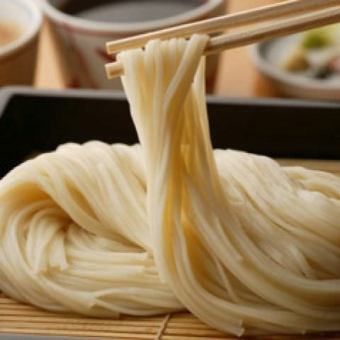 By using a coupon8000 yen
(tax included)
All-you-can-drink available

All you can drink menu
Reservation deadline

Up to 20 o'clock yesterday on the day before the store visit
Available days for reservation

Monday - Saturday, Sunday and public holidays - Holidays
【Akita Akita Inaniya Udon and Hinnai Chicken Favorite Course】 Bonenkai-only season only 2 hours drinks with unlimited duty / service charge included 8000 yen! You can enjoy two specialties produced by Akita.It is a pleasant course of Inaniyado udon which has become a pleasant snappy after having enjoyed the inhabitant chicken characterized by fat filled with rich taste.
Course menu
【Akita Akita Inani Udon and Hinnai Chicken Favorite Course】
· Assorted appetizers 3 varieties
· Today's whimsical salad
· Negi skewers
· Lever skewer (sore)
· Seasonal vegetable skewers
· Today's carefully selected one skewer
· Bonjiri skewers
· Akita raw milk soy milk use ~ Homemade bean curd ~
· Akita Yuzawa specialties Inaniwa Udon 【Kanbun Five Years' Dodges】
~ Please enjoy with two kinds of sauce ~
· Akita famous no additive 【smoke catcher】
·sherbet
Please note that the content of the skewers may vary depending on the purchase situation of the day ※
All-you-can-drink menu
·beer
· The Premium · Mortz
· Shochu
· 【Wheat】 Yaemaru / 【Potato】 Sakurajima
·sour
· Oolong Hi / Lemon Sour / Grapefruit Sour / Sequier Sour Sour
·Sake
· Shi Tanba (Cold Sake / Okinawa)
·Plum wine
· Black plum wine / Nigori plum wine
·Cocktail
· Lychee grapefruit / cassis soda / cassis oolong / cassis orange / campari soda / campari orange / fuzzy navel / mango orange / gin tonic / moscommeureur etc.
·whiskey
· Suntory angle (high ball / water split / lock)
·wine
· Red wine / white wine
·Soft drink
· Oolong tea / Orange juice / Grapefruit juice / Cola / Ginger ale
· ※ Last order of drinks will be limited to one guest per person.
Coupons that can be used with this course
2018/12/06 update